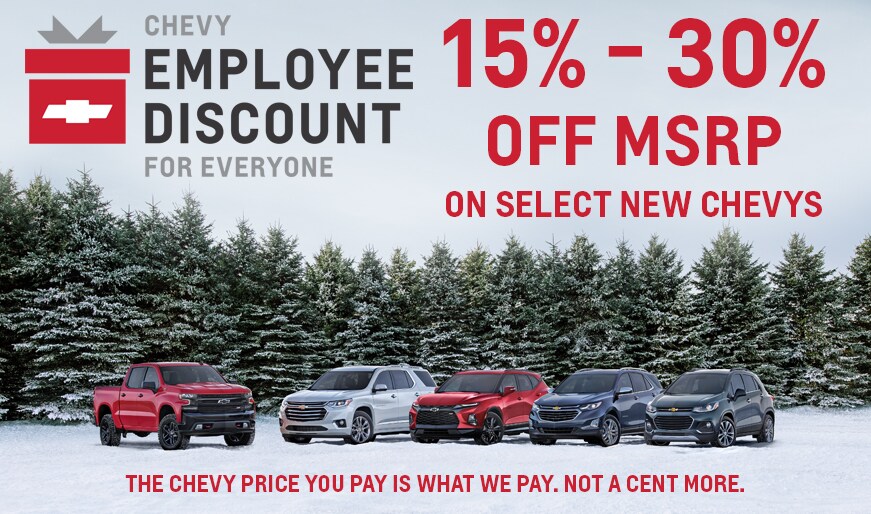 We know December can be an expensive month with lots of gifts, travel and entertaining. You may be considering putting off the purchase of a new Chevy until after the New Year, but there are a lot of good reasons why right now is a great time to buy!
1. This month we're offering the Chevy Employee Discount for Everyone. The Chevy price you pay is what we pay, and not a cent more. That adds up to savings of 15% - 30% off MSRP on many vehicles across the Chevy lineup.
2. Starting on January 1, 2020, Illinois will begin charging a trade-in tax on vehicle trade-in values above $10,000. If you buy before the end of the year, you can avoid this tax.
3. If you're shopping for a new vehicle for your business, buying before the end of the year means you can deduct up to 100% of the purchase price on your 2019 taxes.*
These offers and benefits end when 2019 does, so hurry in to take advantage of them before they're gone. Phillips Chevrolet of Frankfort, Lansing, and Bradley has Illinois' Largest Chevy Inventory with great year-end deals across the entire lineup!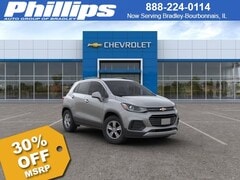 184 Trax currently in stock at Phillips Chevrolet
2019 Chevrolet Trax LT - #B90415
Internet Price: $16,471 – 30% off MSRP
Click here to view our complete Trax Inventory
* Each individual's tax situation is unique; therefore, please consult your tax professional to confirm vehicle depreciation deduction and tax benefits.