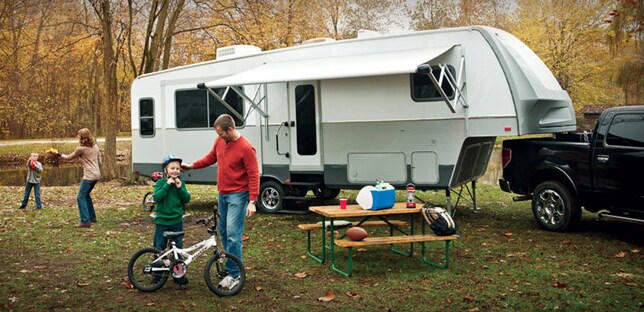 Getting started with a
recreational vehicle
for the first time can be daunting, but we have some tips that will help alleviate some of the stress of getting started in the world of RVs.
Choose the right RV – Our team at Phillips RV can help you find just the right RV from our extensive selection to meet the needs of your family. We'll help you determine the best size, amenities, and accessories to make your first RV vacation a huge success.
Practice makes perfect –Make sure you're comfortable driving either a large vehicle or a truck towing a trailer. Know where all your switches and controls are and spend some time maneuvering in a large empty parking lot before you head out on your first big trip.
Avoid over-packing – The space available in an RV may seem abundant compared to what you can pack in a car for a road trip, but clutter can add up quickly. Bring only the essentials you'll need for your trip and don't forget a toolkit to take care of any little issues that might spring up.
Prepare a campsite checklist – The last thing you want to do when you arrive at your destination is scramble to remember everything you need to do to get set up. Before you leave home, create a checklist with the steps you'll need to get set up like locating water, sewage, and electrical hookups, and chocking your wheels. Our RV specialists can help you learn more about your RV and what to expect.
Consider roadside assistance – Don't let a run-in with road debris derail your entire trip. A good roadside assistance program can offer peace of mind if something goes wrong, from a quick fix for a flat tire to covering the cost of a tow for more substantial issues.
Phillips Auto Group in Frankfort, Lansing, and Bradley has a great selection of RVs ready to carry you to your next adventure!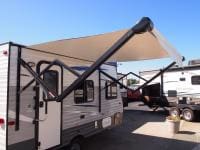 71 New RVs currently in stock at Phillips of Bradley
New 2018 Gulf Stream RV Ameri Lite Super Lite 14 RBC - #R80031
Internet Price: $9,999
Click here to view our complete RV Inventory